Membership Info
SITE FEATURES


Father's Day Comedy Special, Volume 1: Featuring: Bob Hope, Bill Cosby, Stan Freberg, Alan Sherman, The Smothers Brothers, Woody Allen, Vaughn Meader & The First Family >>>.
For Earth Day and Beyond: Get Membership Listening Time for Recycling unused devices and/or CDs!
Click Here For Details >>>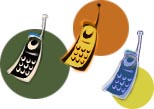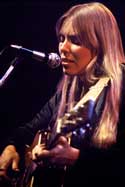 The Emergence of Joni Mitchell >>>
The Two Sides of Sgt. Pepper - An Honest Appraisal
Hear cool artist features and more in Coolstreams' Music History Series >>>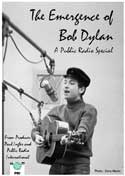 Membership
Facts:
Programs On-Demand:

Convenient Listening While Working
Long Playing Times Without Need To Return To Click Play Again - great for listening while working!
Different start points on each program volume allow you to come back and hear the rest of a volume without repeating prior segments.


Know What's Playing
Player window displays artist, song title and album names along with links to our artist pages or Amazon for purchase (using Real Audio player).

MP3 Coolstreams
:

No-Repeat Work WEEKS
Large Playlists, No-repeat of songs for many days, or even over a week on some Coolstreams.


Musical Suprises in All Genres
Our Coolstreams are usually able to contain many more songs that we are able to put into the current POD Programs.

[Catalog/fdm/dev/ALL/tabs/Subscribe_STREAMS.htm]

Special Membership Rates for "FOUNDING MEMBERS"

All Memberships now include both our MP3 Coolstreams and Our Programs On Demand Features! Please click the "Get Both" tab for all current Membership options!

Tax Deduction Information: Coolstreams is a Non-Profit, 501(c)(3) Public Charity, and your Donations and/or Memberships to us can be tax deductible (less the value of any premiums taken). For our FAQ on Memberships, Donations and Tax Deductions, please see this page (opens in a new window):

click here to read our Donation / Tax Deduction FAQ >>>

[Catalog/fdm/dev/ALL/tabs/Subscribe_STREAMS.htm]